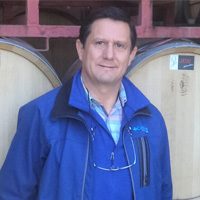 Victor Baeza - Chief Winemaker
Victor has 35 years of experience in the production of wines and spirits both in Chile and abroad.
An Agricultural Engineer by profession, he graduated from the Pontificia Universidad Católica de Chile and almost immediately embraced Oenology, starting at a very young age in the distillates industry, where his spectrum of action encompassed the control, throughout the Chilean Pisco region, of the production of wines for the production of distillates for Piscos. His work was based on the development of premium distillates for brands such as Alto del Carmen and Monte Fraile, as well as the development of new vinification and distillation techniques. He was the professional who helped both in the technification of white winemaking, as well as research into the study of aromas and distillation techniques to maximise the permanence of aromas in Piscos. Many of these innovations are still part of the structural basis of Pisco production in Chile.
At the end of the 1980s, he changed course from distillate production to fine wine production and was invited to work at Viña Montes as Operations Manager, in charge of vinification and fine wine production with the famous winemaker Aurelio Montes, where he began to learn about the different winegrowing areas of the Central Valley, their grape varieties and the different wines that could be obtained from them, gaining a broader vision of Chilean winemaking.
At the beginning of the 2000s, he was entrusted with the task of producing and developing wines both in the Province of Mendoza, Argentina, and in the Napa Valley in the United States.
In the span of 8 years at Viña Montes, he had the pleasure and satisfaction of having participated in the making of icon wines such as Carménère Purple Angel, Folly Syrah, Malbec and Cabernet Sauvignon KAIKEN and Montes Napa Angel among others.
In 2007 he was invited to work in the General Management of Jackson Wine Estates Chile, which required him to increase both knowledge and development of management skills, for which he studied and obtained a Master in Business Administration. However, it was not what satisfied him professionally and he returned to wine operations at VIA Wines, in charge of viticulture, oenology and wine production.
In 2016 he joined Viñedos Marchigüe, as Winemaking Manager, to contribute with his team to the technical and technological improvement in the production of wines that represent the company's vineyards, widely located in Marchigüe, west of the Colchagua Valley; red wines rich in colour, ripeness, structure and finesse. At the same time, he has technically developed the production of white wines from the Central and Coastal Curicó Valley.
As Enological Manager, he participated in the acquisition of the machinery to provide a modern bottling and labelling plant, in accordance with the highest international standards.
In general terms, his work has consisted of closely linking the characteristics of the vineyard with the characteristics of the wine obtained.
His winemaking philosophy is based on being humble, that is, observing, reading, respecting the vineyard and the people involved in all the production processes, in order to get the best out of it and transfer it to our wines.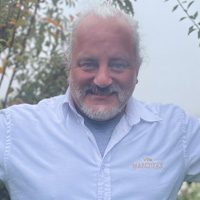 Felipe Muñoz - Bulk and white wine winemaker
Agronomist-enologist engineer from the University of Chile working at Viña Marchigüe since 2021 in charge of white, rosé and bulk wines. In Chile I have worked in different valleys, such as Maipo Valley, Maule Valley and Casablanca Valley mainly, making wines of all kinds in a conventional, organic and biodynamic way. I have also had experiences abroad such as at Domaine de la Baume Winery in France and Kendall Jackson in the United States. I am fluent in French and English, oral and written.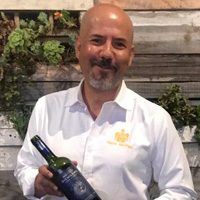 Maximiliano Ibañez - Reserve Line Winemaker
Our winemaker Max Ibañez, trained at the University of Talca, has 25 years of experience in the world of wine. Since 2012 he has been with us at Viña Marchigüe in charge of the production of our Premium Red wines. He has developed his professional training with experiences in the USA, France and Argentina and for more than 10 years he worked in an important winery in the central zone of Chile.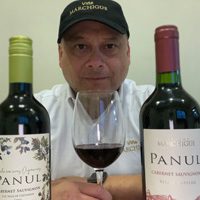 Jorge Ortega - Varietal Winemaker
Winemaker with an extensive professional career in the wine sector in Chile and abroad. His passion for wine has led him to work in different regions and wineries, where he has demonstrated his versatility, capable of creating both quality varietal wines, which have been demanded by important companies in the sector worldwide, and fine wines, which have been praised by expert tasters.
Jorge trained at the University of Concepción, and since 1996 he has participated continuously in numerous research and development projects related to oenology and quality management. Since 2011, he has been working as winemaker at Viña Marchigüe, where he is responsible for the production of more than half of the company's wines, both conventional and organic. His experience and knowledge have allowed him to produce wines for several world-renowned companies.
He is also a professional committed to excellence, sustainability and respect for the environment, applying the highest quality standards at all stages of the winemaking process.